Interior Renovations, Home Remodeling, Room Expansion, Framing
Serving southeastern MA, including: South Dartmouth, North Dartmouth, Westport, New Bedford, Fairhaven, Mattapoisett, Marion, Wareham, Lakeville, Rochester MA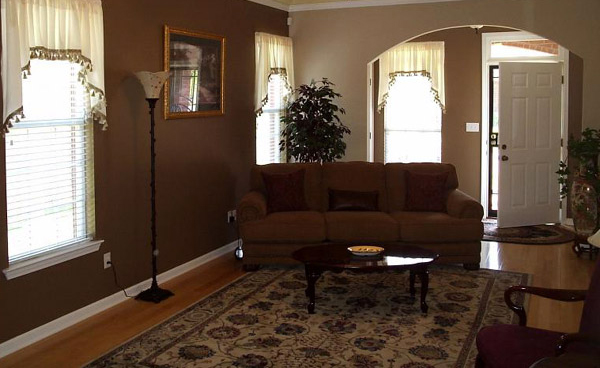 George Sebesta Renovations provides the expertise to help with all of your interior remodeling or home renovation projects. Whether the job is a small one or a large-scale project, we can make your vision a reality.
Every remodeling job is different. You may want to enlarge a dining area, move walls to enlarge a room, renovate the kitchen by adding cabinets or a center island, install new windows, or add more living space.
Interior Home Renovation Photos
Below is a gallery of photos that our home renovation experts snapped during various interior remodeling projects. Our in-house plumbers & electricians help the job go smoothly and uninterrupted!
Click each image for a larger view. Use your keyboard's arrow keys for next (→) & previous (←).
Tap each image for a larger view.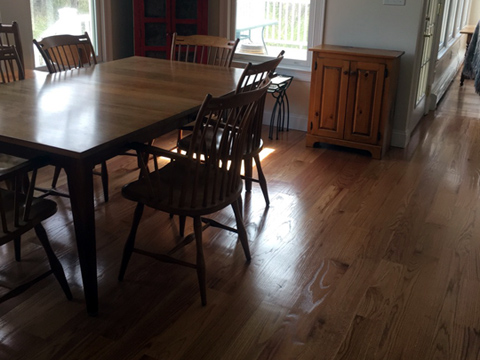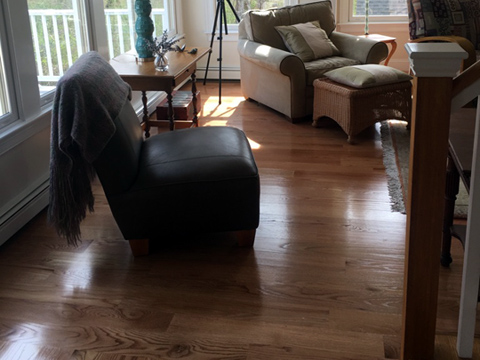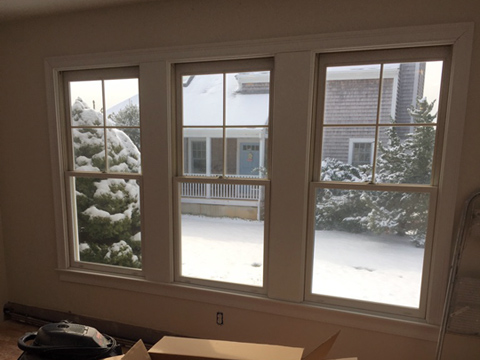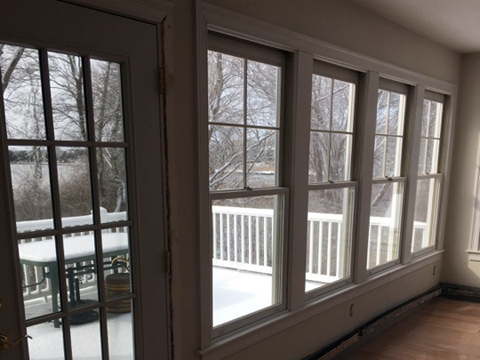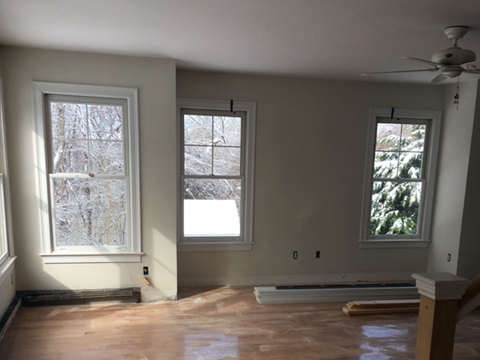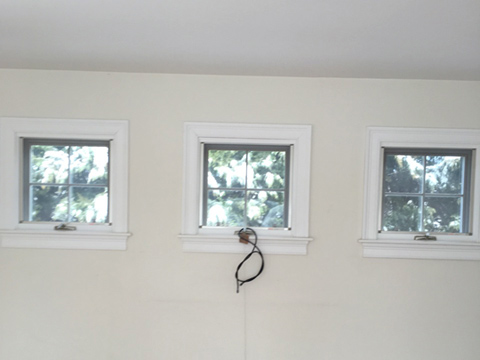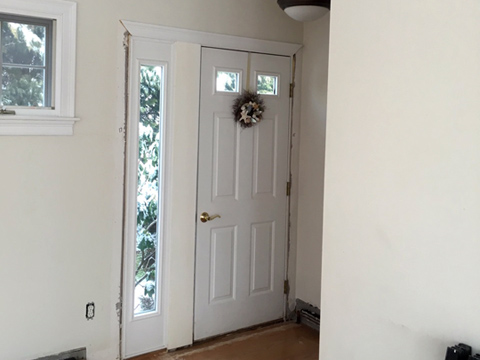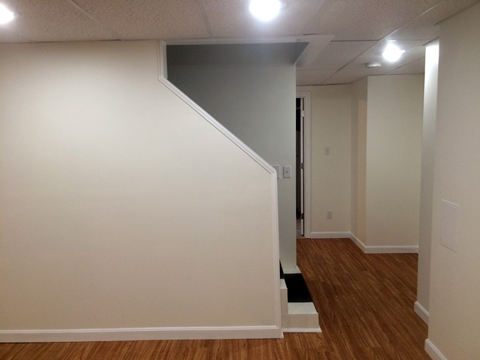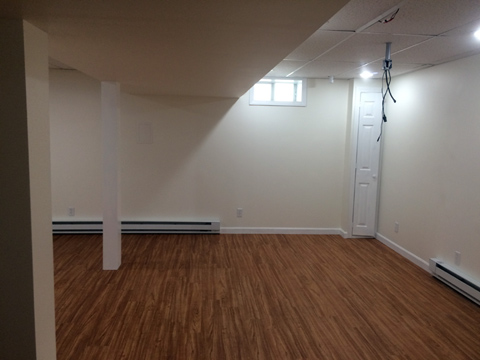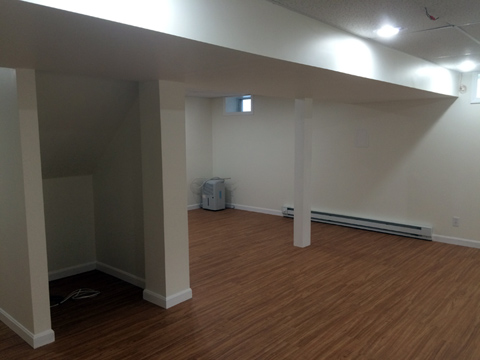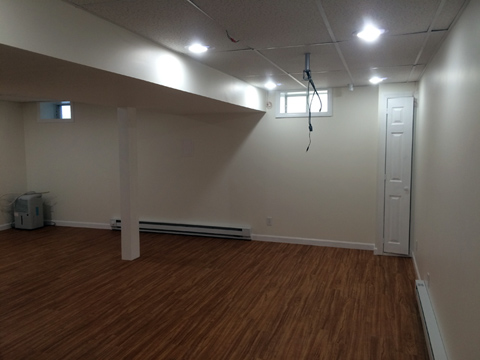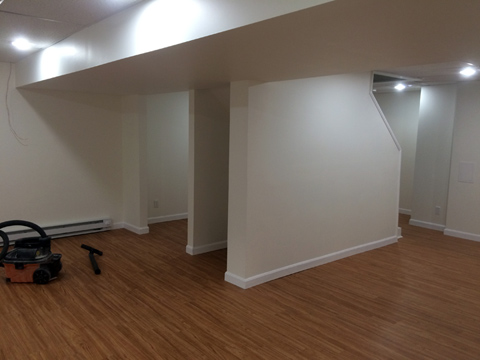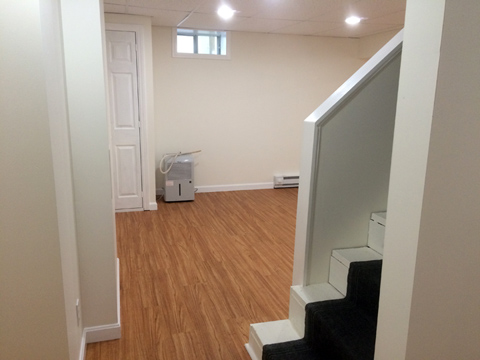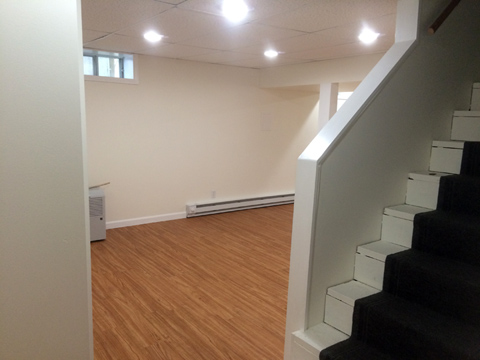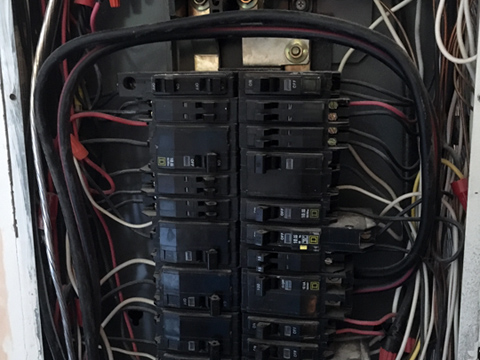 Call George Sebesta Renovations at 774-328-9293 for a free estimate. Let us help make your home improvement experience a pleasurable one!
Many Interior Wall Framing Options Available
Almost every remodeling or addition project requires some framing or "rough carpentry." Lumber is by far the most popular construction framing material because it's readily available, easy to work with, and comparatively less expensive than other framing materials. Douglas fir, pine, and hemlock are some trees frequently used to make framing lumber.
Materials such as steel, brick, and concrete are also used to frame. These materials can support more weight than wood framing, but are generally more costly and require special equipment and skilled professionals. Platform framing is the most common type used in residential construction. The subfloor sets flush on the foundation walls and functions as a platform for the wall framing to set on.
After your home remodeling project is framed or roughed-out, we will continue the main construction and finish work, and paint or stain to complete the job. Not only will you increase the value of your home, but you'll love the results!
Start-To-Finish Interior Remodeling, Sheetrocking, Greenboarding, Plastering, & More
We are experts at installing sheetrock, blueboard, and greenboard. Plastering is used on walls and ceilings as a textured base to work on. When applying papering or painting directly over the top of plaster, the finished surface must be very smooth. The surface can be slightly rougher if tiling is to be applied to the finished surface. We will tape the seams between sheets of boarding and install corner beads for the edges and corners of walls before the actual plastering is applied.
We usually use two coats of plaster to build a depth first (a bonding plaster), which would dry rough, and the second coat to then bond to the rough coat and give a smooth finish, which you can decorate on top of. Two coats of plaster may not be needed if plastering onto plaster board because the second coat of plaster is only needed to give the smooth finish.
During a renovation project, the finish coat of plaster can sometimes be damaged when removing wallpaper or stripping paint. If this is the case, we may need to re-plaster your walls or ceiling. Also, a homeowner would have to re-plaster walls or ceilings if walls are very uneven, if plaster lifts from the wall or second coat of plaster, or if the walls are bare brick.
A plastered or boarded surface can be decorated with paint, paper or tiles. Whatever you are planning to decorate with, all defects, such as cracks or uneven walls, etc., need to be plastered.
George Sebesta Renovations Is A "Lead Safe Certified" Contractor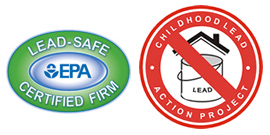 As a "Lead Safe Certified" contractor, George Sebesta Renovations follows specific lead-safe practices to prevent lead contamination and lead poisoning. Home renovation activities like sawing, sanding, and demolition can create hazardous lead dust & chips by disturbing lead-based paint, which can be extremely harmful to adults and children.
You can be assured that any lead paint that is discovered during home renovation, repair, or painting projects will be safely removed and disposed of. We always follow lead-safe work practices and will clean all trouble areas containing lead paint so home residents will be safe from all harmful lead contaminants.
Our current South Coast MA / southeastern MA service area includes the southern New England communities of: New Bedford MA, Acushnet MA, Fairhaven MA, Mattapoisett MA, Marion MA, Wareham MA, Carver MA, Middleboro MA, Rochester MA, Freetown MA, East Freetown MA, Assonet MA, Lakeville MA, Taunton MA, Raynham MA, Bridgewater MA, Norton MA, Dighton MA, Berkley MA, Rehoboth MA, Seekonk MA, Swansea MA, Somerset MA, Fall River MA, Westport MA, Westport Point MA, North Dartmouth MA, & South Dartmouth MA.