Mold & Mildew Removal, Water Damage Repair, & Moisture-Proofing
Serving southeastern MA, including: South Dartmouth, North Dartmouth, Westport, New Bedford, Fairhaven, Mattapoisett, Marion, Wareham, Lakeville, Rochester MA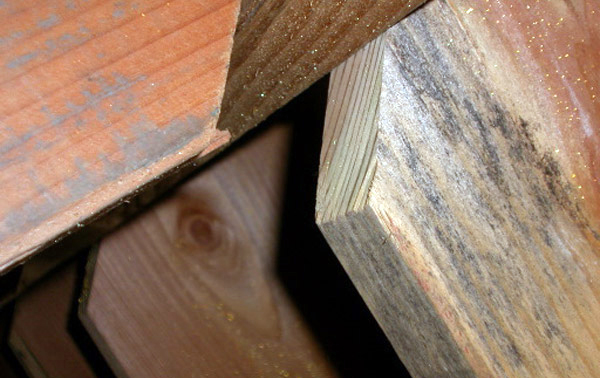 In many southeastern MA homes, there exists a varying degree of mold or mildew internally, due to water or moisture damage. Several factors are to blame, including basement flooding, broken or leaky pipes, improper moisture regulation within ventilation systems, etc.
George Sebesta Renovations can assist you in eliminating these basement problems with comprehensive mold & mildew removal combined with moisture-proofing. Our experience home improvement contractors can properly assess and correct any mold or mildew problems in the basement.
The first step in removing a mold or mildew problem is to find the source of unwanted moisture. We will correct any plumbing, ventilation, or drainage issues prior to any new construction. Once our contractors have evaluated the scope of damage, we can then begin planning our course of action. We will thoroughly and carefully remove all water damaged materials, clean the area to prevent further mold from forming, and perform final repairs.
Often during mold or mildew removal, additional home improvements may be required. For example, if water damage exists in the basement, the homeowner may want to moisture-proof the entire downstairs, replace some of the walls, or replace rotted mouldings, baseboard, windows, or sills with new materials.
Mold & Mildew Remediation Photos
Below is a gallery of photos that our home renovation experts snapped during the various stages of mold & mildew remediation.
Click each image for a larger view. Use your keyboard's arrow keys for next (→) & previous (←).
Tap each image for a larger view.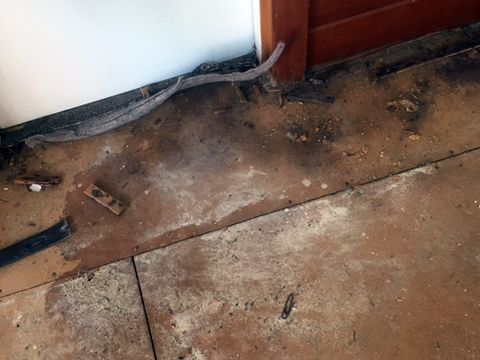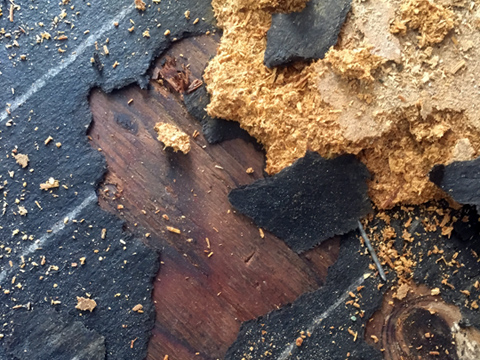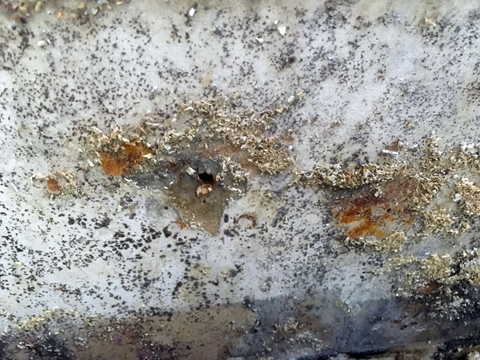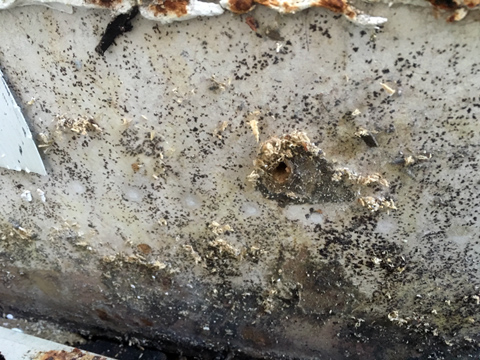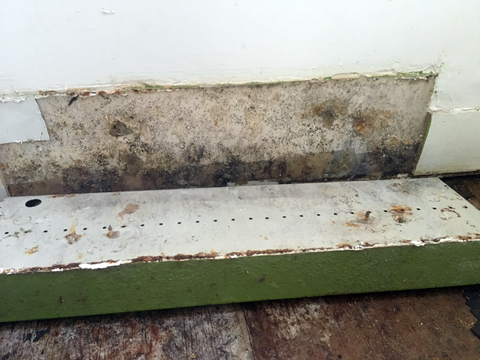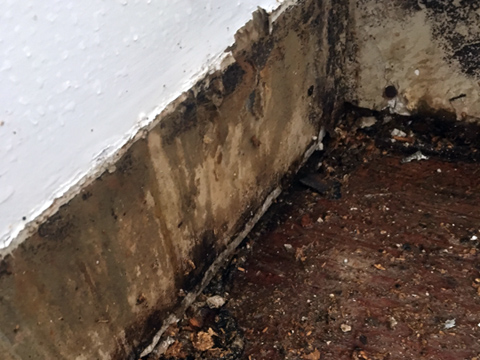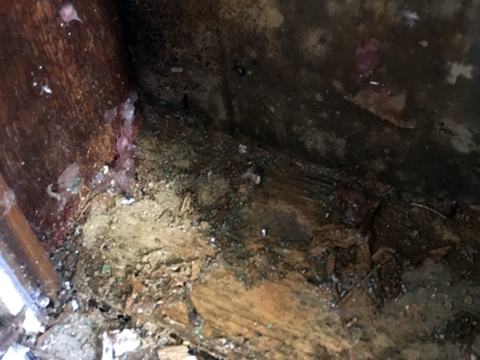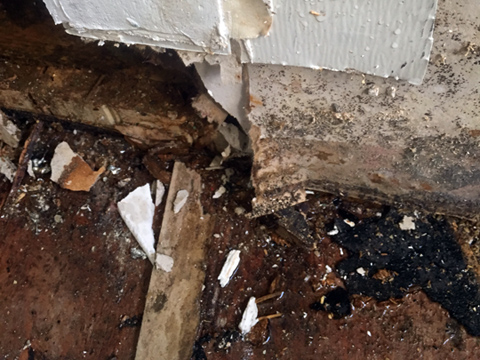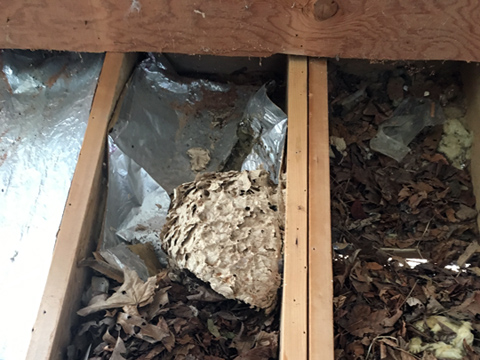 Call George Sebesta Renovations at 774-328-9293 for a free estimate. Let us help make your home improvement experience a pleasurable one!
Our current South Coast MA / southeastern MA service area includes the southern New England communities of: New Bedford MA, Acushnet MA, Fairhaven MA, Mattapoisett MA, Marion MA, Wareham MA, Carver MA, Middleboro MA, Rochester MA, Freetown MA, East Freetown MA, Assonet MA, Lakeville MA, Taunton MA, Raynham MA, Bridgewater MA, Norton MA, Dighton MA, Berkley MA, Rehoboth MA, Seekonk MA, Swansea MA, Somerset MA, Fall River MA, Westport MA, Westport Point MA, North Dartmouth MA, & South Dartmouth MA.