Handyman Services, Small Home Repairs & Carpentry Jobs
Serving southeastern MA, including: South Dartmouth, North Dartmouth, Westport, New Bedford, Fairhaven, Mattapoisett, Marion, Wareham, Lakeville, Rochester MA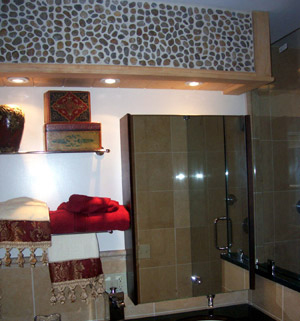 Although we are a full-service home renovation and remodeling company, we are quick and eager to respond to homeowners in need of minor repairs, small projects, or simply handyman services.
Many homeowners won't call home improvement contractors for small jobs because they think the contractors are too busy and can't be bothered with small projects. We are different - our team is devoted to the smaller jobs that most big contractors won't even come to look at.
We specialize in small carpentry projects and home repairs. We are dependable, always provide quality workmanship, and our prices are fair and affordable. We are fully licensed and insured - (MA License #CS101576).
All Types of Handyman & Carpentry Services
Replace kitchen and bath faucets
Install new bathroom vanities & repair cabinets
Install new toilets
New exhaust fans in bathrooms
Tile work & kitchen back splashes
Repair or replace damaged tile, flooring, or decks
Sheetrock repair & all interior painting
Under cabinet LEF lighting
New ceiling fans
Deck repair, fence repair, replace missing cedar shingles
Wood flooring & laminate flooring
Repair or replace damaged doors and doorways
Install replacement windows & new doors
Replace damaged/rotten trim boards
Add space w/ new shelves or custom closets
Update rooms w/ 'drop ceilings'
Repair or replace broken stairs or railings
Repair leaking plumbing / minor electrical problems
Much more!
Our current South Coast MA / southeastern MA service area includes the southern New England communities of: New Bedford MA, Acushnet MA, Fairhaven MA, Mattapoisett MA, Marion MA, Wareham MA, Carver MA, Middleboro MA, Rochester MA, Freetown MA, East Freetown MA, Assonet MA, Lakeville MA, Taunton MA, Raynham MA, Bridgewater MA, Norton MA, Dighton MA, Berkley MA, Rehoboth MA, Seekonk MA, Swansea MA, Somerset MA, Fall River MA, Westport MA, Westport Point MA, North Dartmouth MA, & South Dartmouth MA.