Finished Basements, Cellar Renovations, Basement Water Damage Repair
Serving southeastern MA, including: South Dartmouth, North Dartmouth, Westport, New Bedford, Fairhaven, Mattapoisett, Marion, Wareham, Lakeville, Rochester MA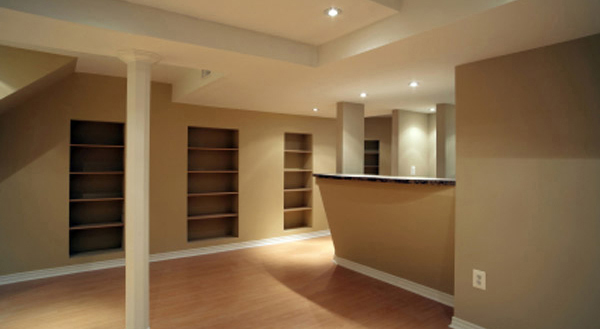 Few improvements will greatly increase the value of your home as much as a finished basement can. Turn your unused, unfinished basement into elegant living space with George Sebesta Renovations. We offer a full basement finishing or refinishing service that can transform the look and feel of your home's lower level interior.
Initially, George Sebesta Renovations will help you assess the various features of your basement in order to incorporate your ideas into the basement remodeling plans. Our experienced home improvement contractors can remove any existing framework within your basement to create room for your remodeling project. Additionally, we can remove mold & mildew or any debris ruined by water damage prior to any basement remodeling or new construction in the cellar.
After the preparation work is finished, our home improvement contractors will begin construction of your new basement. First, the entire space is moisture proofed and a sub floor is installed. Next comes framing the new basement walls, corners, doors, & ceilings. At this point in the renovation, any required electrical, plumbing, heating, and ventilation work is performed. Once complete, the basement living area is insulated in order to maintain a controlled temperature environment.
Finally, the basement flooring is installed and the walls are put into place and painted to your specifications. Once it is furnished and stylized, your new finished basement is ready to enjoy all year long. As always, George Sebesta Renovations guarantees your satisfaction with any work we perform within your southern New England home.
Basement Finishing - Before & After Photos
Below is a gallery of photos that our home renovation experts snapped during the various stages of basement finishing. Presented in a "Before & After" format, this gallery will show you what George Sebesta Renovations can do to make your basement remodeling a reality.
Click each image for a larger view. Use your keyboard's arrow keys for next (→) & previous (←).
Tap each image for a larger view.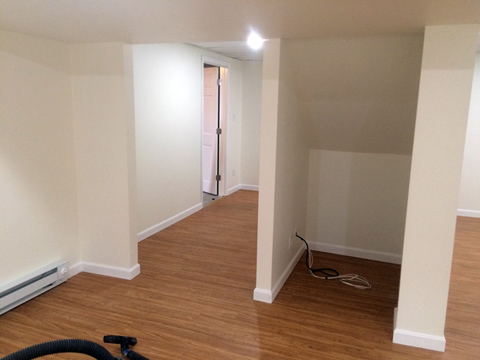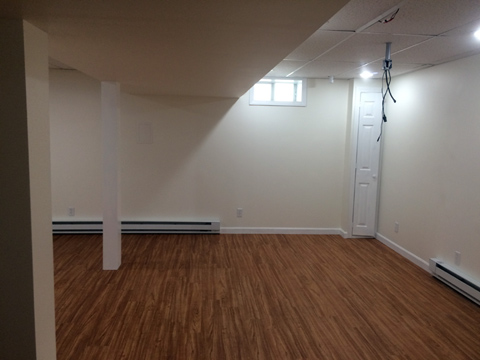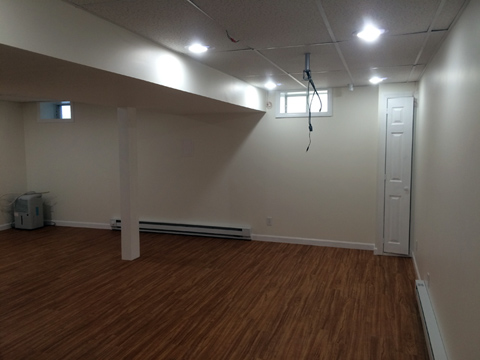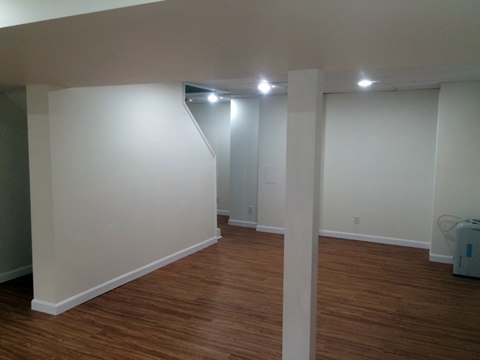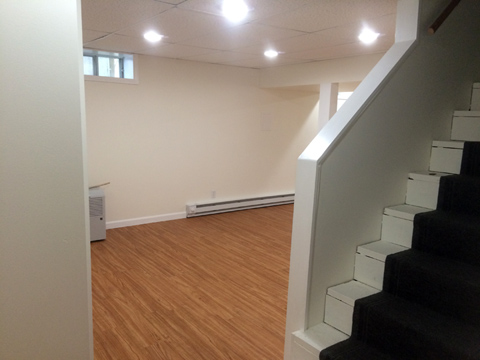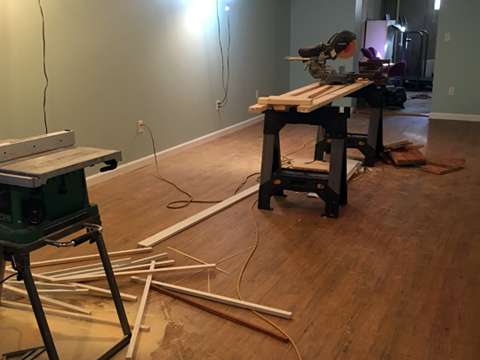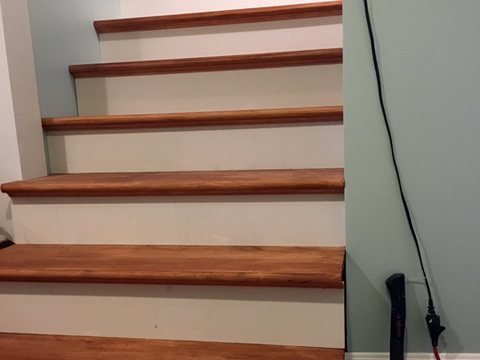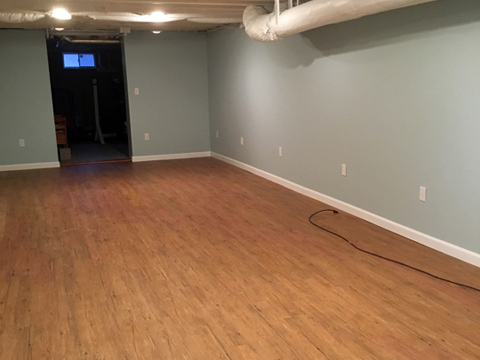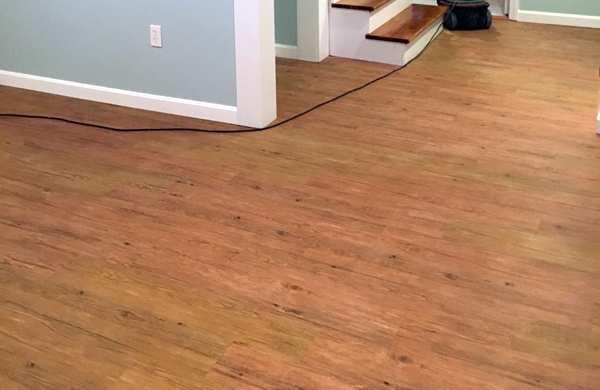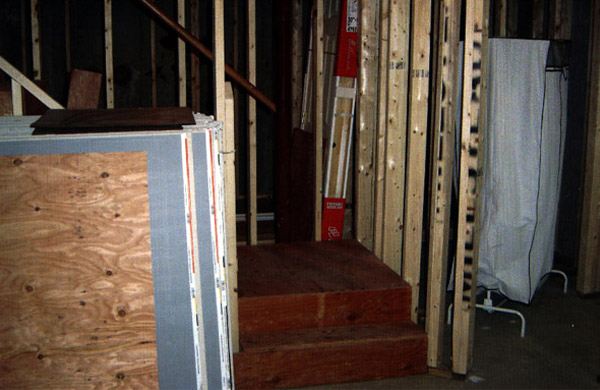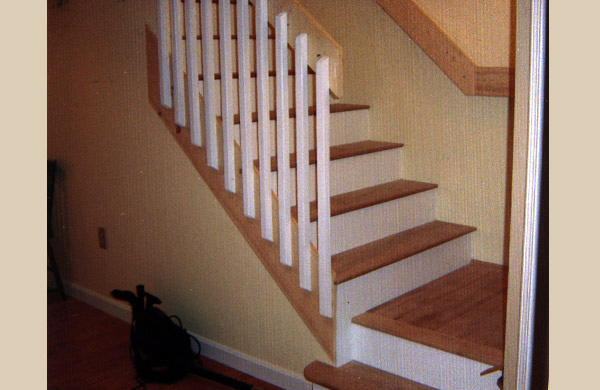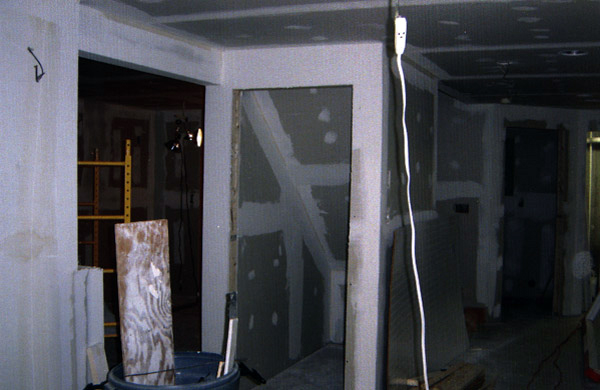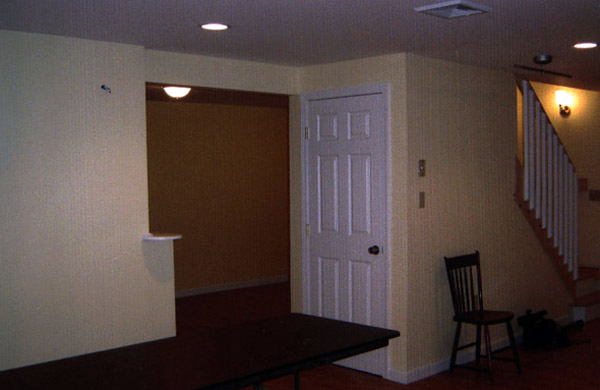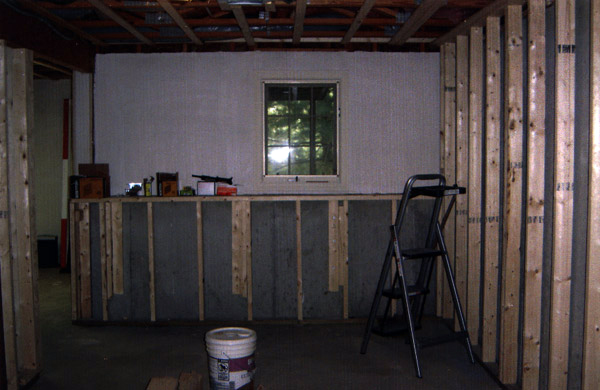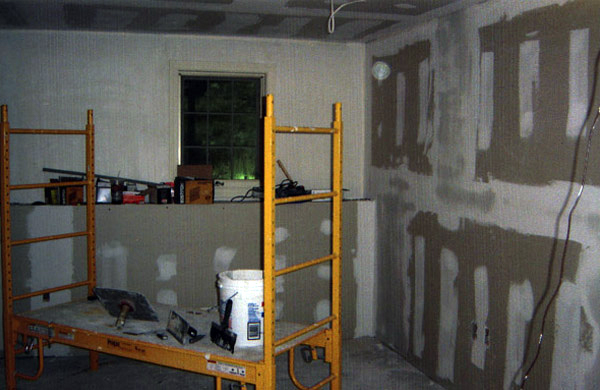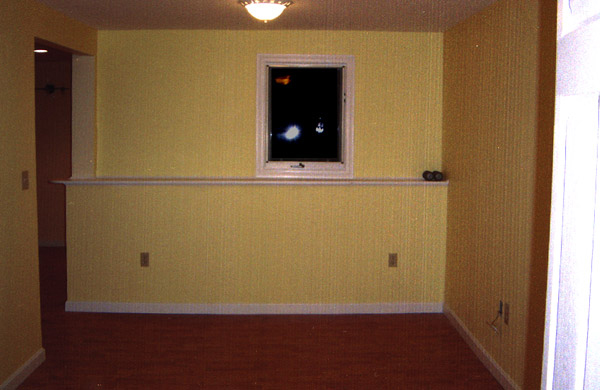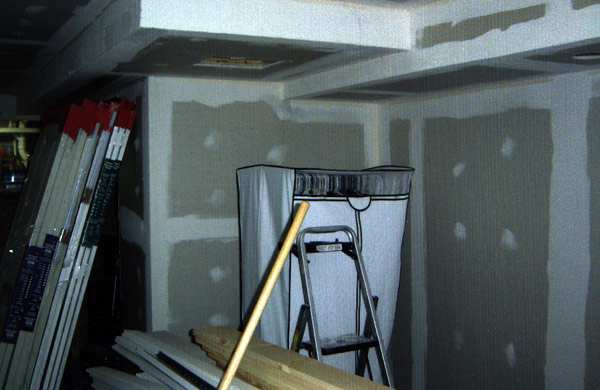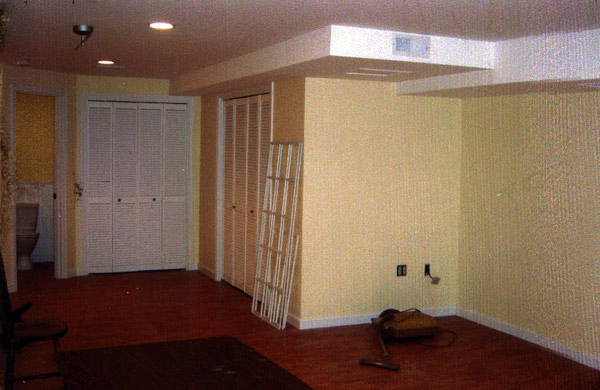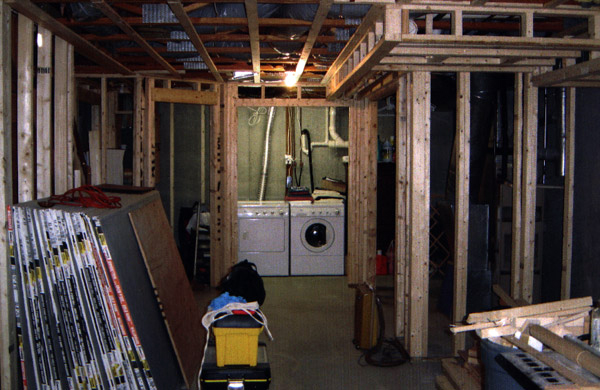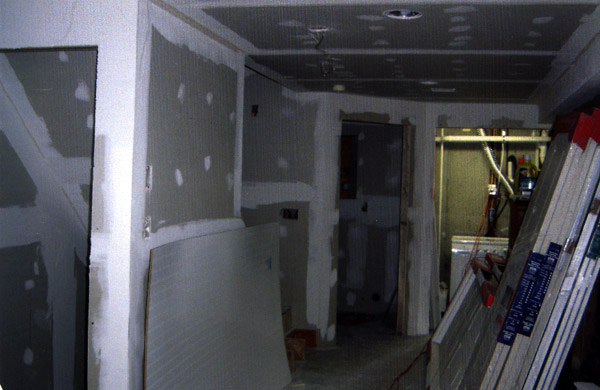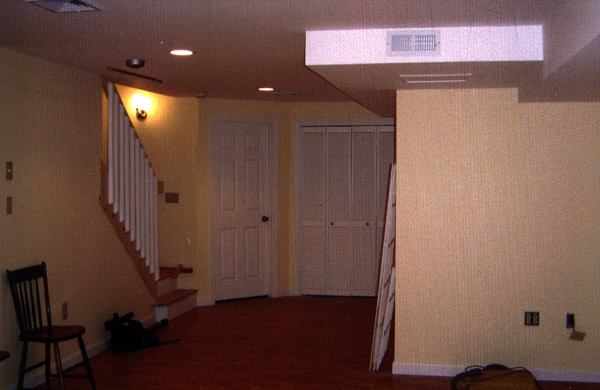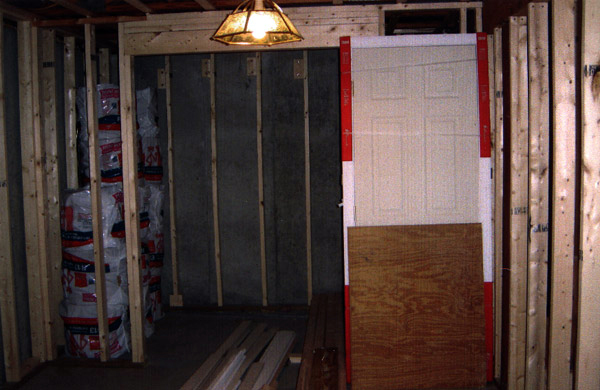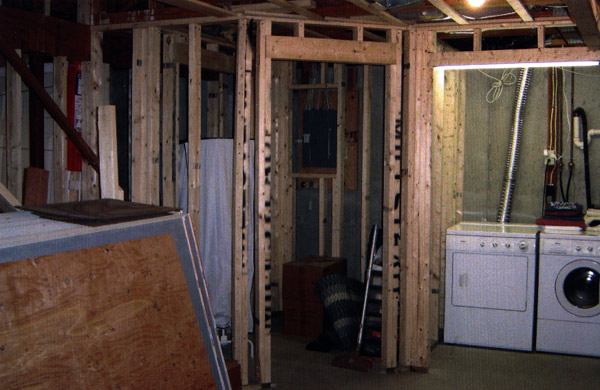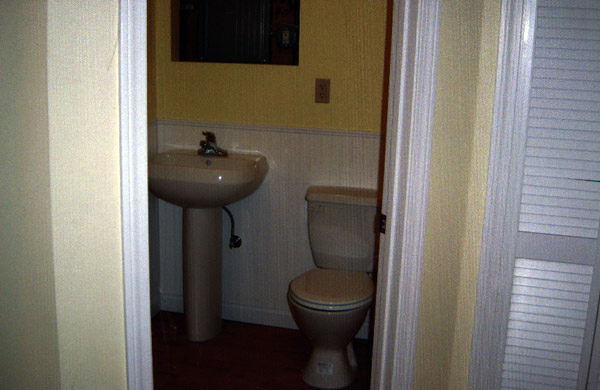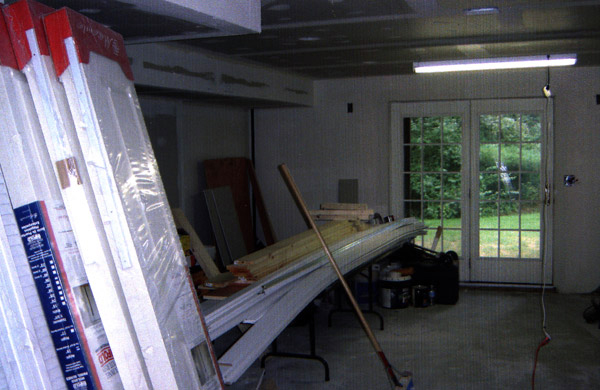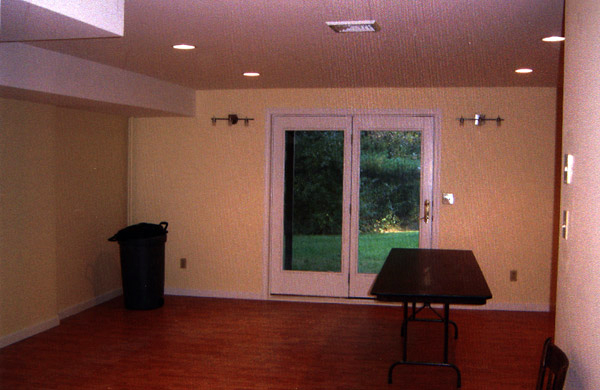 Call George Sebesta Renovations at 774-328-9293 for a free estimate. Let us help make your home improvement experience a pleasurable one!
Our current South Coast MA / southeastern MA service area includes the southern New England communities of: New Bedford MA, Acushnet MA, Fairhaven MA, Mattapoisett MA, Marion MA, Wareham MA, Carver MA, Middleboro MA, Rochester MA, Freetown MA, East Freetown MA, Assonet MA, Lakeville MA, Taunton MA, Raynham MA, Bridgewater MA, Norton MA, Dighton MA, Berkley MA, Rehoboth MA, Seekonk MA, Swansea MA, Somerset MA, Fall River MA, Westport MA, Westport Point MA, North Dartmouth MA, & South Dartmouth MA.