Commercial Property Management Services
Serving southeastern MA, including: South Dartmouth, North Dartmouth, Westport, New Bedford, Fairhaven, Mattapoisett, Marion, Wareham, Lakeville, Rochester MA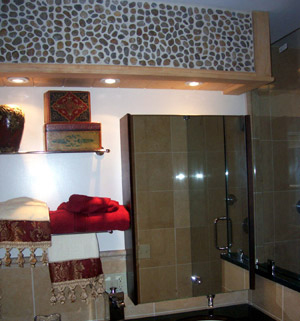 George Sebesta Renovations offers many property maintenance and contracting services to commercial property owners throughout southeastern Massachusetts.
We specialize in small carpentry projects, property upgrades, small repairs, handyman jobs, and many other maintenance services that help owners keep their properties safe, functional, and compliant with all codes and regulations. We do everything- on smaller scale!
Our track record of quality workmanship and personalized customer service assures your project will get done right, within budget, and at minimal inconvenience to your tenants.
Commercial Carpentry, Repair & Maintenance Services
Repair or replace broken stairs or railings
New stairway handrail installation
Installation of drop ceilings
Repair or replacement of damaged tile, flooring, or decks
Replace damaged/rotten trim boards
Repair or replace damaged doors & doorways
Replace old windows & gutters
Repair any holes in walls with new drywall
Add space with new shelves or custom closets
Install new fencing or repair damaged fencing
Complete commercial painting services
Snow removal services
Many other handyman & small commercial property repair jobs
George Sebesta Renovations Is A "Lead Safe Certified" Contractor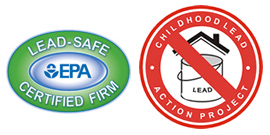 As a "Lead Safe Certified" contractor, George Sebesta Renovations follows specific lead-safe practices to prevent lead contamination and lead poisoning. Home renovation activities like sawing, sanding, and demolition can create hazardous lead dust & chips by disturbing lead-based paint, which can be extremely harmful to adults and children.
You can be assured that any lead paint that is discovered during home renovation, repair, or painting projects will be safely removed and disposed of. We always follow lead-safe work practices and will clean all trouble areas containing lead paint so home residents will be safe from all harmful lead contaminants.
Our current South Coast MA / southeastern MA service area includes the southern New England communities of: New Bedford MA, Acushnet MA, Fairhaven MA, Mattapoisett MA, Marion MA, Wareham MA, Carver MA, Middleboro MA, Rochester MA, Freetown MA, East Freetown MA, Assonet MA, Lakeville MA, Taunton MA, Raynham MA, Bridgewater MA, Norton MA, Dighton MA, Berkley MA, Rehoboth MA, Seekonk MA, Swansea MA, Somerset MA, Fall River MA, Westport MA, Westport Point MA, North Dartmouth MA, & South Dartmouth MA.