Galleries > Decking, Stairs & Railings
MA Home Improvement Galleries: Decking, Stairs & Railings Photos
The photos below are a sampling of actual decking, deck stairs, and railing work by the professional craftsmen at George Sebesta Renovations.
Click each image for a larger view. Use your keyboard's arrow keys for next (→) & previous (←).
Tap each image for a larger view.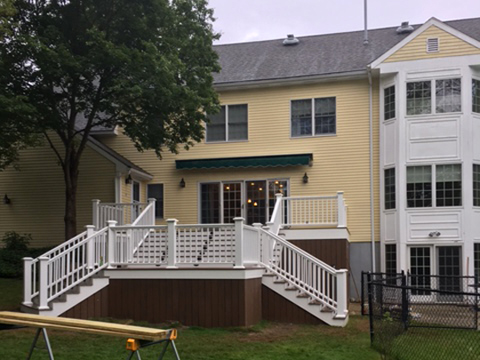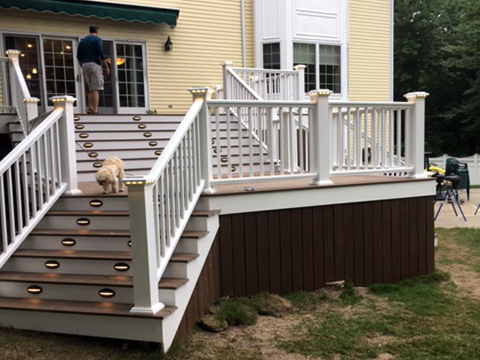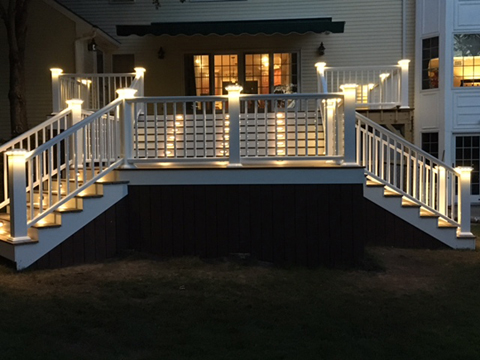 Galleries > Decking, Stairs & Railings
Our current South Coast MA / southeastern MA service area includes the southern New England communities of: New Bedford MA, Acushnet MA, Fairhaven MA, Mattapoisett MA, Marion MA, Wareham MA, Carver MA, Middleboro MA, Rochester MA, Freetown MA, East Freetown MA, Assonet MA, Lakeville MA, Taunton MA, Raynham MA, Bridgewater MA, Norton MA, Dighton MA, Berkley MA, Rehoboth MA, Seekonk MA, Swansea MA, Somerset MA, Fall River MA, Westport MA, Westport Point MA, North Dartmouth MA, & South Dartmouth MA.